You can find textillabor felt art in the following shops and galleries. Just use the links below to get to the shop websites.
You may also have a look at currently available works that you can purchase directly from my studio.

Filzkunst aus dem textillabor finden Sie in folgenden Galerien und Geschäften. Mit u.g. links gelangen Sie direkt zu den einzelnen Webseiten.
Einige aktuell verfügbare Arbeiten können Sie auch direkt in meinem Atelier erwerben.

---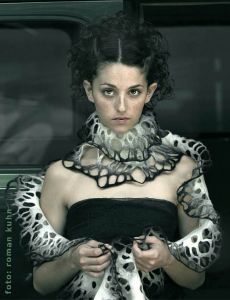 BERLIN:
textillabor studio, Am Flutgraben 3, 12435 Berlin
For a visit, please make an appointment / Besuch vereinbaren:
+49 (0) 176 78562580 or e-mail
GERMANY:
Peperblom, Witteringstr. 116, Essen   peperblom.de
USA:
Duet, 290 Forest Ave, Laguna Beach CA   duetlaguna.com
Santa Fe Weaving Gallery, 124 1/2 Galisteo St., Santa Fe NM  sfweaving.com