ATELIERKURSE 2021 – STUDIO WORKSHOPS 2021
*** Angesichts der aktuellen Pandemie-Situation finden im Moment ausschließlich Online Kurse statt.

Ich hoffe, daß Atelierkurse in der wärmeren Jahreszeit wieder möglich sein werden. Sie finden nur in Kleingruppen von 3 TeilnehmerInnen statt und bieten Euch eine besonders persönliche Atmosphäre, natürlich unter Einhaltung aller notwendigen Vorsichtsmaßnahmen. Ich nehme gern Reservierungen entgegen und bestätige die Kurse erst, wenn wir wissen, ob sie tatsächlich stattfinden können. Vor der Bestätigung fallen für Euch keine Kosten an.
Considering the recent pandemic situation, I will only run online classes at the moment.
I hope studio workshops would be possible again in the warm season. They will take place with only 3 participants and offer you a very personal felting experience. Of course we will take all necessary precautions for our safety. I will be pleased to receive your reservations and will confirm only when we know the situation will allow us to meet. There will be no costs for you before confirmation of the course.
---
erst später wieder als Atelierkurs / face2face class coming only later…
*** ARTENVIELFALT IN FILZ ENTDECKEN

Eine Entdeckungsreise in die schöpferischen Möglichkeiten des Filzens. Wir erkunden vielfältige Wege, die man mit dem gleichen Set von Schablonen gehen kann und stossen auf überraschende neue Arten und Formen. Es entstehen Schmuckstücke und spannende Raumobjekte, aber die Technik läßt sich durchaus auch für pfiffige Details an Hüten oder Kleidungsstücken einsetzen.
DIVERSITY – DISCOVERING NEW SPECIES IN FELT
An exiting expedition into the rich potential of creative feltmaking. Using the same set of resists in different ways, we will discover a variety of ways to go from the same starting point and find surprising transformations and new species in felt. You can create pieces of jewellery and art objects but may use the technique for details on hats or garments as well.
---
---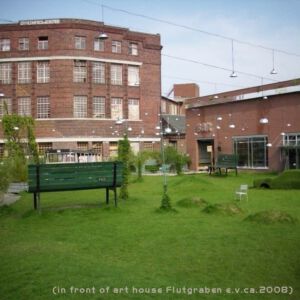 *** Die Teilnahmegebühr für Atelierkurse beträgt 80 € pro Person / Tag und schließt Getränke und ein vegetarisches Mittagessen ein. Kurse finden ab min. 3 TeilnehmerInnen statt.

Alle Filzutensilien und Werkzeuge im Atelier stehen zur freien Benutzung. Eigene Spezial- oder Lieblingswerkzeuge bitte mitbringen. Ihr dürft eigene Wolle benutzen oder könnt sie auch vor Ort aus einer reichen Auswahl von Fasern erwerben.
Wenn Ihr an einem speziellen Thema Interesse habt, Unterstützung bei einem eigenen Filzprojekt sucht oder mit FreundInnen einen kreativen Tag geniessen möchtet, können wir auch gern einen privaten Termin arrangieren.

Veranstaltungsort ist meine Werkstatt im Atelierhaus Flutgraben e.V. , Am Flutgraben 3, 12435 Berlin
FÜR RÜCKFRAGEN ODER BUCHUNGEN BITTE EINE e-mail SENDEN
---
Workshop fees (in my studio) are 80 € p.p./day and include beverages and a vegetarian lunch. Courses will take place with min. 3 participants.
You are free to use all felting equipment in the studio, but you may want to bring your favourite instruments, if you prefer some special ones. You can bring your own supply of wool or purchase materials on site from a wide choice of  fibers in the studio.
If you are interested in a special theme, need support with an individual felting project or want to enjoy a creative day with friends, I will be pleased to arrange a private course for you.
Venue: textillabor studio at art house Flutgraben e.V. , Am Flutgraben 3, 12435 Berlin
FOR ANY QUESTIONS OR BOOKING, PLEASE SEND AN e-mail