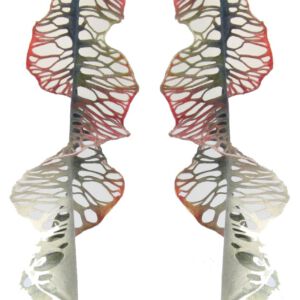 FilzAspekte              VHS Neckarsulm, Seestr. 15

Filzkunst Ausstellung mit
Andrea Noeske-Porada, Andrea Uhlmann, Beatriz Schaaf-Giesser, Claudia Capiello, Dagmar Binder, Dagmar Meyer, Christine Rummel, Lyda Rump, Gabriele Wehrmayer, Renate Maile-Moskowitz, Ulrike Hartrumpf, Yvonne Zorberbier
Einen Kurzfilm über die vergangene Ausstellung findet Ihr auf Instagram
Find a short video documentation of the exhibition on my instagram account.
---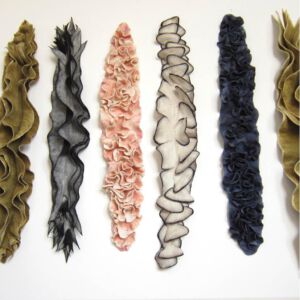 13./14.11. 2021  offenbacher-sammelsurium.de

Offenbacher Sammelsurium, Stadthalle Offenbach
Leider konnte das Sammelsurium 2020 nicht stattfinden, aber im November 2021 stehen nun die Chancen sehr gut! Unterdessen können Sie von Zuhause aus einen virtuellen Marktbummel unternehmen und zum Einkaufen über den Shop-link direkt mit den Ateliers oder Onlineshops der Kreativen in Verbindung treten.
Das textillabor wird voraussichtlich erst im nächsten Jahr 2023 auf dem Markt vertreten sein.

Unfortunately, the Sammelsurium had to be cancelled in 2020, but chances are very promising for November 2021. Meanwhile you can have a virtual stroll around the market and if interested in any specific artwork, just use the links provided to get in touch with the artist's studios or webshops.
textillabor will have it's booth on the market only in 2023.
---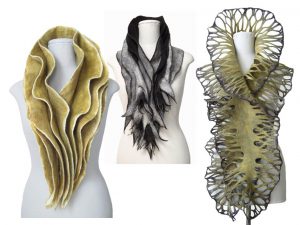 In diesem Jahr findet der Textilmarkt im TIM leider nicht statt,
voraussichtlich erst wieder im November 2023 textilmarkt-im-tim.de
Staatliches Textil- und Industriemuseum Augsburg
Der Textilmarkt im TIM konnte 2020 nicht stattfinden und durch Verschiebung der Ausstellungen des Textilmuseums konnte auch für 2021 kein Zeitfenster für den Markt eingerichtet werden.  So müssen sich Fans ausgesuchter Textilkunst leider noch ein weiteres Jahr gedulden.
Links zu den einzelnen Ateliers oder Webshops der Künstler finden Sie in der Aussteller-Liste.

Textile and design market at TIM Augsburg had to be cancelled in 2020 and due to re-scheduling of the museum's exhibitions there is unfortunately no time slot available for the market in 2021, either. We regret having to keep fans of textile art waiting for another year… Meanwhile, you'll find all links to the studios or webshops in the exhibitors list.