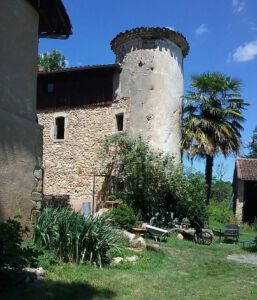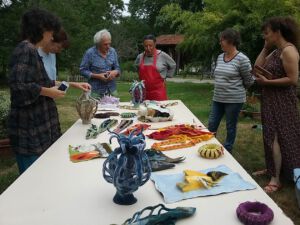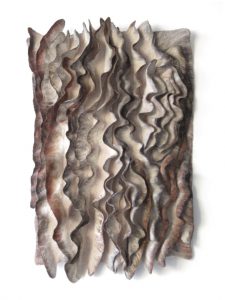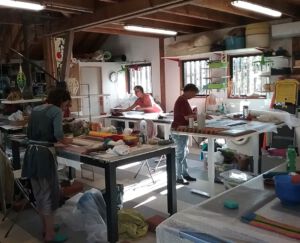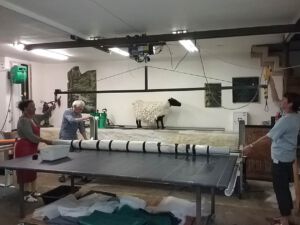 October 16 – 22, 2022   at La Couech, Montbrun-Bocage/FR, http://feutreformationfrance.com
FELT ART AND DESIGN – EXPLORING LOCAL OR REGIONAL WOOL TYPES
In this workshop we want to explore possibilities of how you can use wool of your own production or locally prevalent wool types for felted art objects, wallhangings or interior design pieces.
Instead of purchasing wool from distant regions, we'd like to find out what you can achieve with regional materials, appreciate their quality, potential and value by transforming them into felt art.
Based on my many years of experience and skills in sculptural felting I will give advice and support with the realization of your individual design ideas.
Students who prefer to use other types of wool are of course welcome, too, and can do the same with their favourite materials or types of fibres they are not familiar with so far and want to do more investigations in this direction.
---
FOR MORE DETAILS AND BOOKING, PLEASE GET IN TOUCH WITH THE LOCAL ORGANIZERS.