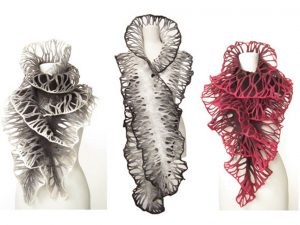 In the shopping corner you can find a selection of felted creations for body and soul that you can purchase directly from my studio.
If you are interested in a specific design, just send an e-mail with the corresponding design No. and I'll be happy to take care of your order. Shipping within the EU is free. For worldwide shipping and custom packaging of large artworks, please get a quote. In some countries, custom fees may apply.
(*Please note: due to the pandemic shipping to some countries may be restricted, slower or more expensive than usual. For any specific orders, I will inquire in advance about shipping details and let you know.)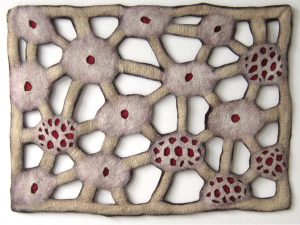 Hier finden Sie eine Reihe von Filzkreationen für Körper und Seele, die Sie direkt in meinem Atelier erwerben können.
Bei Interesse an einem speziellen Modell senden Sie bitte eine e-mail mit der entsprechenden Design Nr. und ich werde mich gern persönlich um Ihre Bestellung kümmern. Der Versand innerhalb der EU ist für Sie kostenfrei. Versandkosten weltweit sowie spezielle Verpackung für großformatige Kunstwerke werden auf Anfrage ermittelt. In einigen Ländern können für Sie Zollgebühren anfallen.
(*Bitte beachten: Aufgrund der Pandemie ist der Versand in einige Länder derzeit eingeschränkt, langwieriger oder teurer als üblich. Bei speziellen Bestellwünschen werde ich vorab die Versandkonditionen ermitteln und Sie informieren.