ATELIERKURSE – STUDIO WORKSHOPS

im Atelierhaus Flutgraben e.V.
*** Im Moment finden Kurse nicht im Atelier, sondern nur Online statt.
Möglichkeiten für Präsenzkurse gibt es in der Filzwerkstatt der JUKS (Jugendkunstschule Berlin Lichtenberg) oder auf Einladung in Kurszentren in Deutschland oder international.

*** Workshops take place only online at the moment.
For possibilities for face2face classes in Berlin, have a look at the schedule of JUKS (youth art school Berlin Lichtenberg) or at invitations to other education centres or art studios, in Germany or internationally.

---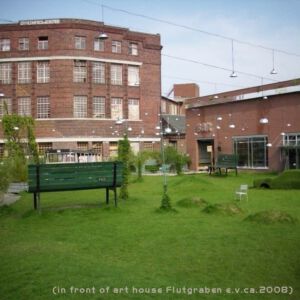 Allgemeine Informationen / General information
*** Die Teilnahmegebühr für Atelierkurse beträgt 80 € pro Person / Tag und schließt Getränke und ein vegetarisches Mittagessen ein. Kurse finden ab min. 3 TeilnehmerInnen statt.
Alle Filzutensilien und Werkzeuge im Atelier stehen zur freien Benutzung. Eigene Spezial- oder Lieblingswerkzeuge bitte mitbringen. Ihr dürft eigene Wolle benutzen oder könnt sie auch vor Ort aus einer reichen Auswahl von Fasern erwerben.
Wenn Ihr an einem speziellen Thema Interesse habt, Unterstützung bei einem eigenen Filzprojekt sucht oder mit FreundInnen einen kreativen Tag geniessen möchtet, können wir auch gern einen privaten Termin arrangieren.

Veranstaltungsort ist meine Werkstatt im Atelierhaus Flutgraben e.V. , Am Flutgraben 3, 12435 Berlin
FÜR RÜCKFRAGEN ODER BUCHUNGEN BITTE EINE e-mail SENDEN
*** Workshop fees (in my studio) are 80 € p.p./day and include beverages and a vegetarian lunch. Courses will take place with min. 3 participants.
You are free to use all felting equipment in the studio, but you may want to bring your favourite instruments, if you prefer some special ones. You can bring your own supply of wool or purchase materials on site from a wide choice of  fibers in the studio.
If you are interested in a special theme, need support with an individual felting project or want to enjoy a creative day with friends, I will be pleased to arrange a private course for you.
Venue: textillabor studio at art house Flutgraben e.V. , Am Flutgraben 3, 12435 Berlin
FOR ANY QUESTIONS OR BOOKING, PLEASE SEND AN e-mail