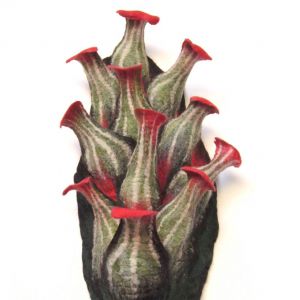 April 14-17, 2023   Hohebuch/D, hohebuch.de
BOTANISCHE WANDOBJEKTE IN FILZ
In der Heimvolkshochschule Hohebuch tauchen wir im nächsten Jahr ins Reich der Pflanzen und lassen uns von ihren bezaubernden Formen und Farben inspirieren.
Dafür stehen uns 2,5 Tage zur Verfügung.
Dazu gibt es einen kurzen, 1-tägigen Einblick in's Shibori Filzen anhand von kleinen Schmuckstücken.
… Details folgen bald …
---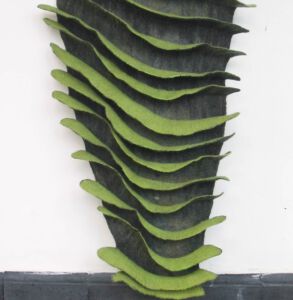 June 8-11, 2023   at Atelier Fiberfusing, Amstelveen/NL, Atelier Fiberfusing
3D STRUCTURAL WALL HANGINGS – Multi-layer techniques for seamless felt art
In this class we want to explore a variety of techniques for multi-layer surfaces in feltmaking
which can be applied to wearables as well as fine art objects.
We'll have a look at the characteristics of the different types of wool and see how we can use/combine them to achieve a good quality and density of felt and create specific forms.
Paying attention to fibre directions during layout will help to plan your projects better and influence consistency and final shape of your feltworks from the very beginning.
For 3d structures we will also need to consider ways of connecting 3d elements and plan/arrange resists in order to allow prefelting and fulling in a flat position before unfolding the object.
Please bring your individual inspirations, sketches, photos or natural artefacts, something you may want to use as a starting point for a felted wall hanging. With the background of many years of experience in sculptural felting and teaching, I will support and guide you in creating your very personal piece(s) of felt art.
From time to time we will have a look at the different projects, discuss important technical details, options and/or difficulties and try to find solutions for tricky situations. This way, all participants can learn from each other, understand parallels and differences of several ways of handling the material and find more confidence in their personal "dialogue between the felt and the maker".
---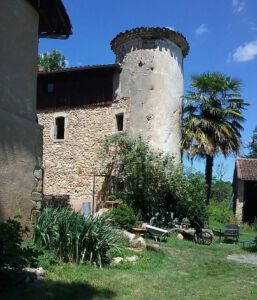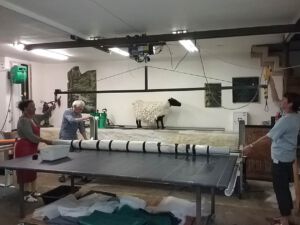 October (?) 2023   at La Couech, Montbrun-Bocage/FR, http://feutreformationfrance.com
… still planning…
---
FOR MORE DETAILS AND BOOKING, PLEASE GET IN TOUCH WITH THE LOCAL ORGANIZERS.